Join us for this exciting new program: a dynamic and therapeutic social group for siblings of children with Autism and other related developmental challenges.
Why Sib-Zone?
Having a special needs sib can present an array of unique challenges and opportunities, and siblings of children with special needs have special needs themselves!
Typically developing siblings may have many different and even conflicting feelings including embarrassment, pride, resentment, compassion, empathy, jealousy, guilt, frustration, increased worry/care, or accelerated maturity. These sibs often assume additional responsibility, may experience increased pressure to achieve, or minimize their own needs for the sake of their sib or family. Having a special needs sib can sometimes be an isolating experience.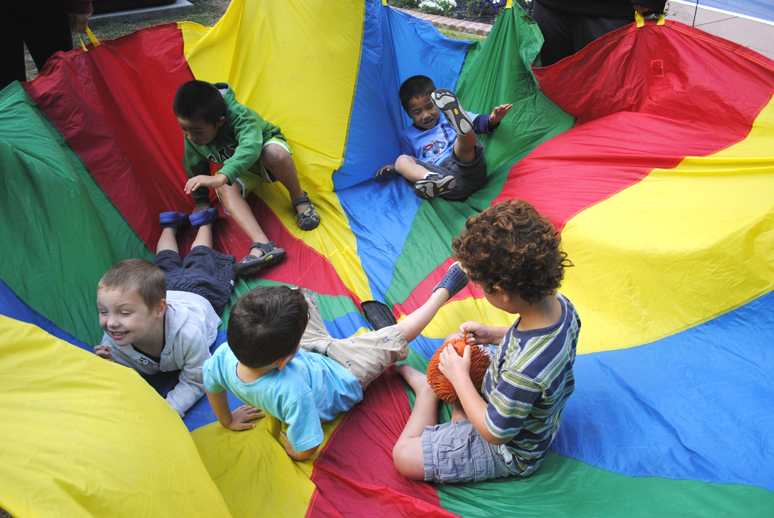 Focus of the Program
Our focus will be on creating a community where siblings can explore the unique concerns of having a sibling with special needs. Through reflection, sharing, and peer support, participants will have an opportunity to learn coping strategies to manage the demands of having a brother/sister with special needs, gain a deeper understanding of their experience and the experience of their sibling, increase resiliency, and have their own unique strengths celebrated.
Sib-Zone will offer a safe space for siblings to express their feelings around having a sibling with special needs, while connecting, reflecting,, and building friendships within the context of a therapeutic group process. Group will be guided by Rachel Jaffe, a Registered Marriage and Family Intern (MFTI) and Chrissy D'Agostino, a credentialed special educator who is the sibling of a brother on the autism spectrum.
Curriculum based upon the needs and interests of the individuals in the group may include: creative and expressive arts activities, journaling, sharing/written expressions, music, guided mindfulness practices, and social connection.
Open to boys and girls ages 7-11 years old.
*We will be taking names for a wait list for an older group for siblings ages 12-16.
Please email chrissy@wellspringeducation.org with specific questions about the group.
To register, please email: office@wellspringeducation.org